Scheduling
Life Between Lives sessions are scheduled on weekday afternoons and evenings. I can usually schedule your appointment within a few weeks of your request. Please contact me for availability.
Distance Sessions via FaceTime/Skype/Phone
are available. Please
Contact Scott
for more information.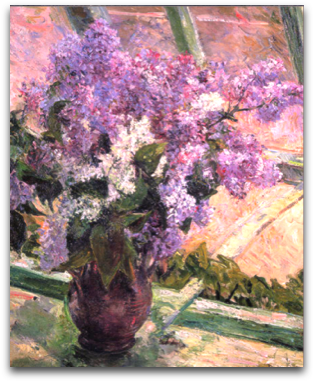 Price Menu

•Life Between Lives: 3-4 hours - $450
•Past Life + Spirit Guide: 2-3 hours - $300
•Past Life Regression: 2 hours - $240
•General Hypnotherapy: 1-2 hours - $165

•LBL & PLR + Spirit Guide Package: $650 (two separate sessions/days)

•Total Transformation Package: $1000
(A $1200 value. Includes one General Hypnotherapy session, a Past Life + Spirit Guide session, a Life Between Lives session, and a fourth session of your choice.)

•Email or Telephone Consultation: - Free
•Office Consultation: 30 minutes - $30
•Audio CDs of session mailed to you: - $25

•Hypnotherapist Mentoring Sessions: - $75 per hour

-Prices are per session, regardless of duration.
-Payment accepted by Cash, Check, or Charge.
-Please note: All card transactions are subject to a 3% surcharge to cover financial fees. Thank you for your understanding.
-Prices listed apply to Claremont location only.
-Subsequent sessions are available at reduced rates.

Explanation of Session Types

•Life Between Lives - Typically includes regression through childhood, womb, Past Life, and Life Between Lives including meeting Spirit Guides, Soul Group, Council of Elders, Restoration/Healing, current Life and Body Selection, etc.
•Past Life + Spirit Guide - Explore a Past Lifetime (as explained below) and meet with your Spirit Guide to discuss the Past Life's connection and effects on the current life, as well as asking up to three personal questions of your Spirit Guide.
•Past Life Regression - Regress to a Past Life, move to and fro through the lifetime, explore meaningful experiences, relationships, and milestones, and understand the connection to your current life.
•General Hypnotherapy - Many uses such as delving into personal issues, uncovering and neutralizing fears/emotions, enjoying peaceful relaxation, building confidence, etc.



Recommendation for LBL Sessions
A prior Past Life Regression (PLR) is recommended before booking a Life Between Lives (LBL) session. The PLR session may be accomplished with me or with another qualified hypnotherapist, as long as it is successful. A past life 'reading' by a psychic does not qualify; you really need to personally experience a hypnotic regression yourself in order to ensure the best possible outcome for your LBL session. Thank you for your understanding.
Clients having previous experience with other altered states work such as meditation, guided visualization, reiki, or other healing work (as practitioner), can generally accomplish a fine LBL session without a prior PLR experience. If you are unsure about your level of comfort and experience, please feel free to communicate with me, and together we will discuss and assess your readiness.
No prior experience is necessary for Past Life Regression or General Hypnotherapy.
Session Audio Recordings
Your session will be recorded by me if you wish. Recordings are available free as raw MP3 files, transferred to your laptop or emailed via a file transferring website. If you wish audio CDs of your session to be produced and mailed to you, please add $25 processing/materials charge. Thank you. CDs are generally mailed within 2-3 weeks after your session.
You are welcome and encouraged to record your session with your iPhone or other personal device.
Note: While every precaution is taken, due to the unpredictability of electronic devices, I cannot absolutely guarantee that you will receive a recording of your session. It is suggested that you bring a back-up recording device if possible.
Transcription Service
One of my clients has created a service dedicated to converting LBL and PLR session audio into written transcripts. Having a written transcription of a session makes it much easier to review the session, to scan for particular sections and passages, and to gain the most from the lessons, counsel, and advice given. Clients may contact me for more information, or view Katharine Gibson's website and contact her directly:
lbltranscription.com
Mentoring Support for Hypnotherapists
I offer Mentoring Sessions to support budding hypnotherapists. The emphasis is on practicing hypnotic regression therapies. Sessions may be in person, by phone, by Skype, or via email. Please contact me to discuss your personal needs as you begin and advance your flourishing hypnotherapy career.
Contact Information
Scott Fitzgerald De Tamble, C. Ht.
-Clinical Hypnotherapist-
'The Old Schoolhouse'
415 W. Foothill Blvd. Suite 215
Claremont CA 91711

(909) 241-2844
scott@lightbetweenlives.com
Contact Scott