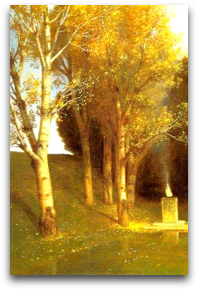 Claremont, CA
Claremont is an artsy suburb and college town northeast of Los Angeles, nestled in the foothills of the San Gabriel Mountains.
Claremont flourished as a citrus-producing community in the early part of the 20th century. With its tree-lined streets and quaint Village shops, Claremont is a calm sanctuary away from the fast-paced L.A. metro area.
Various types of therapies are offered here at my home office. It has developed a rather celestial and protected aura, due to the many deeply spiritual sessions conducted here over the years.
San Diego
San Diego is one of the loveliest cities in America, and has some of the most beautiful weather as well.
LBL sessions by Scott are offered here by appointment at Soul Therapies Center, a holistic healing center a stone's throw away from Mission Bay and Sea World. This amazing center owned and operated by therapist and visionary artist Michael R. Kramer has a creative, soothing feeling.
Your Location
Life Between Lives sessions are available in your location. If you have a calm, quiet environment in which we can be sequestered for several hours, we can do an LBL session there. I enjoy traveling to do LBL sessions. I've done them in offices, hotels, spiritual centers, and private homes.
Travel fees will apply, and can be arranged by individual agreement. Please contact me for details.